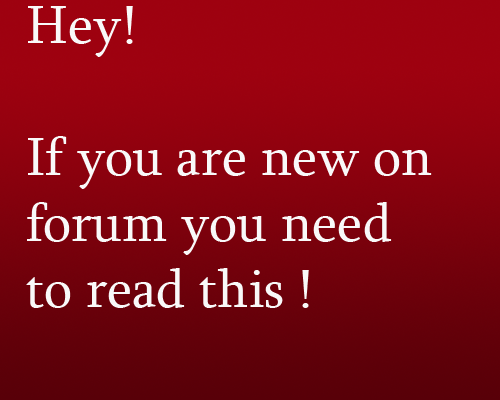 Skin Name:
-
Author:
Vlad
Rating:
-
Description:
This is the first topic on this forum and I want to anouce the open

 .
The design it's BETA and maybe appear bug's. If you detect one of them please
contact me
so I can fix it.
Now, if you have skins ( for forumotion of course ) you can post here and
share
them ( for free ) or
sell
them ( for a price ), but
before
you post a skin you must
send me a PM
to send you the model use to add a skin ( and some tips ).
For any quoestions you can leave e comment here.

So ? What you think about the forum ?

Demo Image:
Image 1


Last edited by Vlad on Sun Dec 01, 2013 6:51 am; edited 1 time in total